The insurance industry has been hit hard by the recent flood catastrophe across Queensland and New South Wales. The Insurance Council of Australia says that the estimated cost of claims is now $2.11 billion, and at the time of writing this article, insurers have received an extraordinary 140,754 claims.
Our mission at Codafication is to pioneer new ways to make the world simpler – so it makes sense that when the floods hit, our Co-Founder and Managing Director, Daniel Sandaver, wanted to provide insurers and third-party providers with the right technology to handle the influx of claims.

Daniel had previously met FloodMapp CEO Juliette Murphy at an InsurTech Australia event, aimed at sharing ideas about technologies and how they could collectively solve challenges within the insurance industry. As the flood water rose around Brisbane, they immediately began discussing how we could integrate FloodMapp's data and insights with our end-to-end project management software, Crunchwork.

Overlaying FloodMapp's technology within Crunchwork has given customers a maps visual view of where their claims are in relation to the floods. This means faster triaging and assessment capabilities, and faster allocation to the right claims.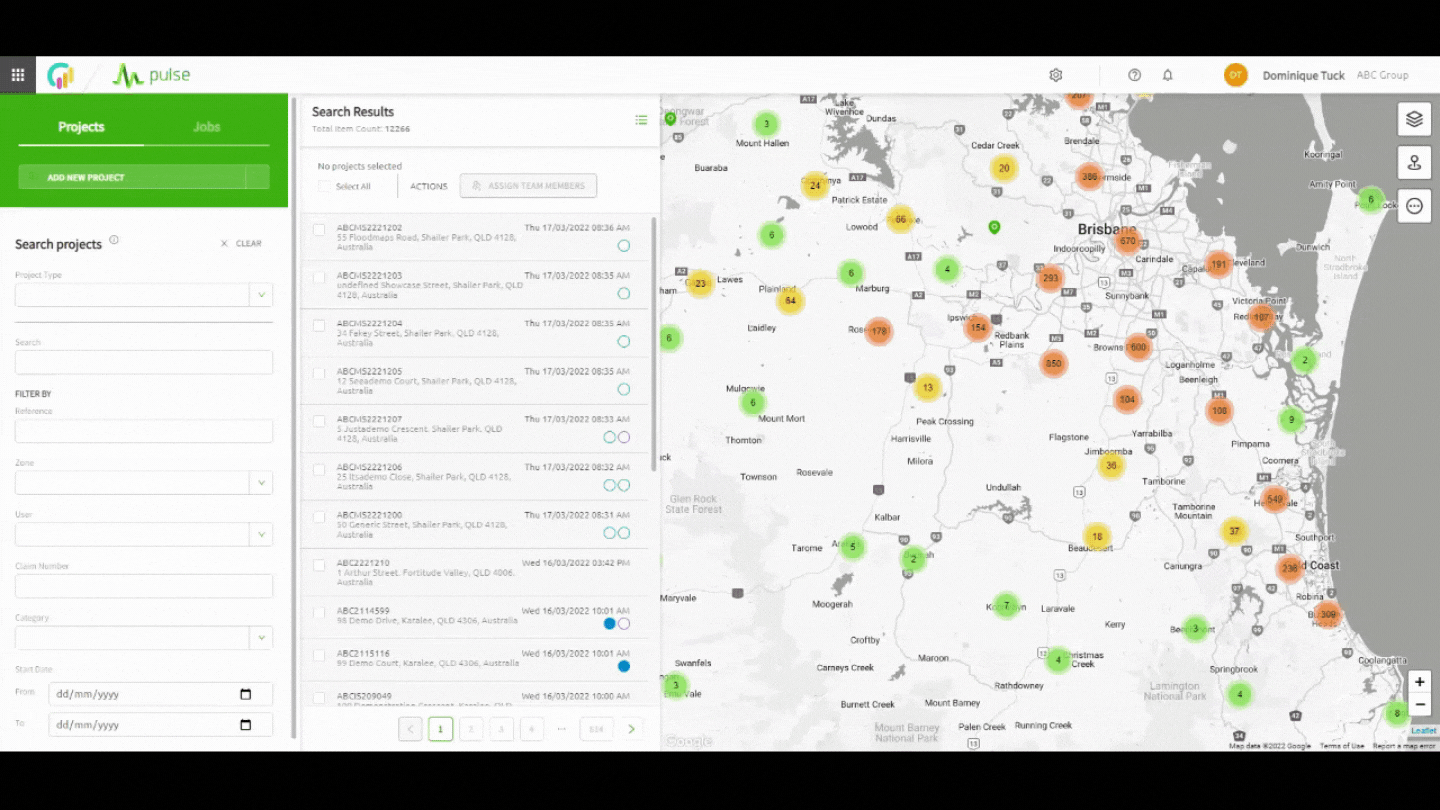 Crunchwork is a secure, private cloud software solution with an uptime of 99.99%, which is critical during a disaster like the Floods. It's also able to scale to the influx of claims - the volume of work and claims doesn't affect its performance.
It's also an incredibly agile product, built to be able to connect and work with integrations like FloodMapp quickly and efficiently. Once the floods were finalised the FloodMapp team provided their data to Codafication within three business days, and we integrated the data immediately.
Case Study: Australian Building & Construction Group
Australian Business & Construction Group has been piloting this new technology as they serve as repair partner to many of Australia's leading insurers. Since implementing the FloodMapp technology, they've been able to get better clarity on a claim, to reduce response times to communities in need.
Here's what they've achieved so far with the FloodMapp & Crunchwork integration: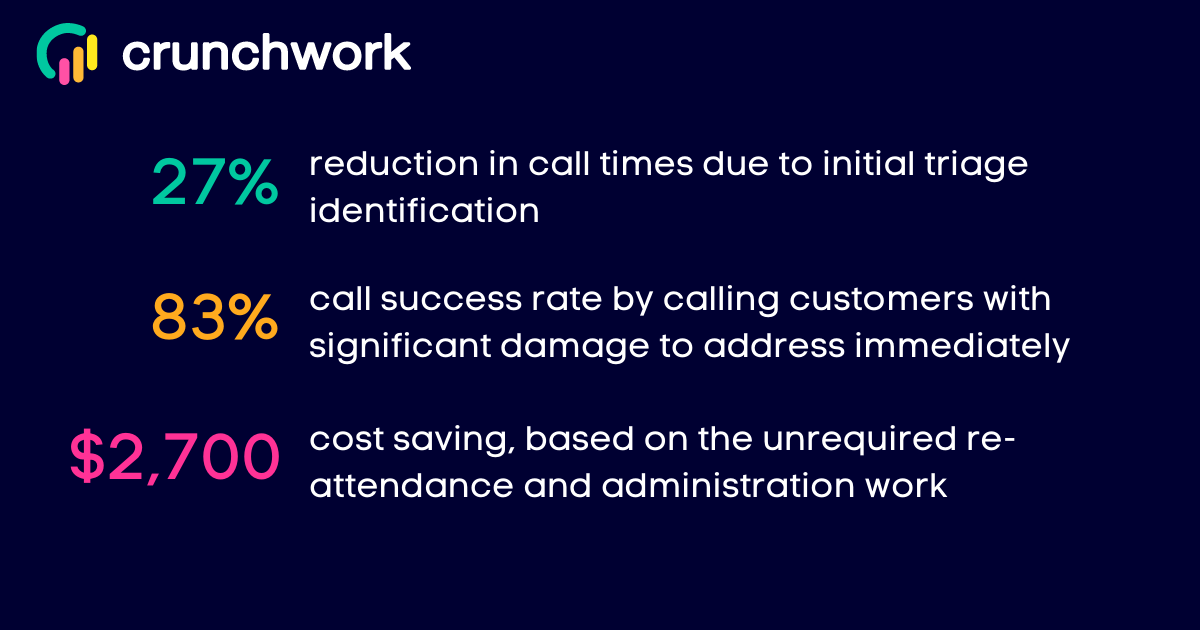 "Crunchwork, through its real time automation and workflows, is able to give better clarity on a claim - reducing response times to communities devastated by the floods. The ability to use technology to identify potential vulnerable customers through mapping and claim triaging also reduces the opportunity for further damage to occur.

I believe this technology could potentially result in further claim cost reductions. During the reinstatement process of a dwelling, we may discover its been affected by contaminated floodwater (category C Blackwater). Typically, when this water type is left in a dwelling for more than 48 hours, it can escalate the cost anywhere from $20,000 to $500,000 to remediate and remove the water from the property. The FloodMapp integration into Crunchwork means that we're getting to these properties faster and we're hoping to see this translate into a cost saving for the Insurance companies."
Sam Brown | General Manager | ABC Group
If you'd like to learn more about the integration, and how it could work within your business, please get in touch.