Crunchwork is giving customers incredibly granular permissions into workflows and data sets using its latest enhancement, Teams.

Teams has two key features that sets it apart:
Multiple teams can be given access to projects and related records (e.g., jobs, quotes, invoices, purchase orders, reports), allowing users in different departments or companies to access the data, (with different permissions as referenced above)
It allows for users to inherit team memberships and permissions in the system, providing a simple and powerful means of controlling which apps and permissions users receive
Crunchwork has two ways it scopes data for businesses: Tenants and Teams.
What's the difference?

Tenants is a dedicated space for users who all need to use the same configuration for their business objectives or need to keep their information separate to other departments in the organisation.

As an example, an insurance company has different departments that each need different data sets. There might be some overlap, but in many cases, they will need access to different information. Each would have its own tenant within Crunchwork, providing bespoke configuration and data sets for each department.

Our Teams feature then takes data enablement to the next step.

With Teams, you can focus on surfacing data to the right users. You can even create Teams for users outside of your organisation, so that you can securely share project information with them.

Let's use an insurance company as an example again. Across the supply chain, you're dealing external stakeholders such as suppliers, repairers, customers, etc. By using Teams for each of these groups, you can allow different users into your system and see the data that's only relevant to them and their unique needs.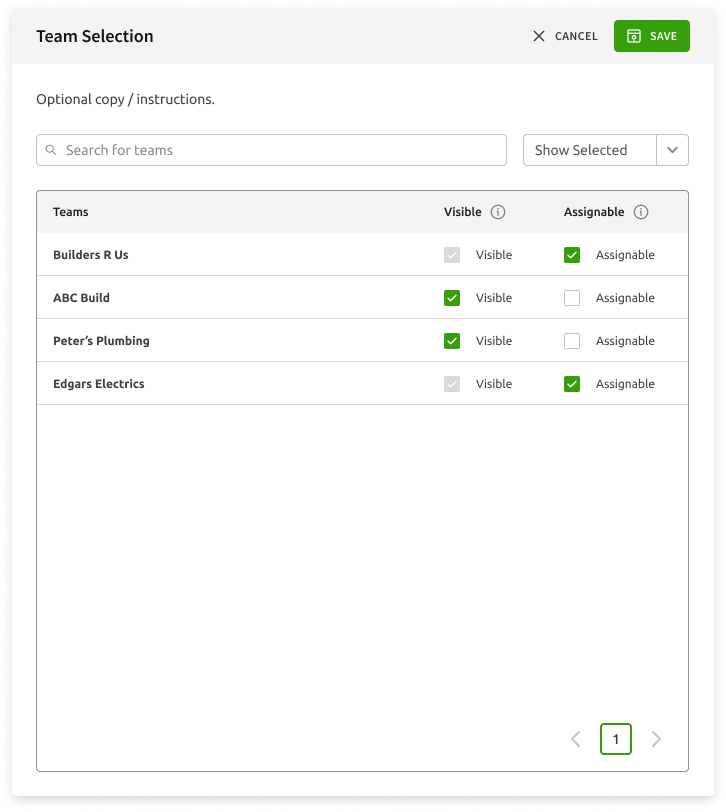 The main takeaway...

It's an effortless way to roll up granular role-based access controls (RBAC) with per-record data sharing. That means you get real-time data insights, without having to compromise on data security and integrity.

If you're a Crunchwork customer, check in with your Customer Success Officer for more details, or click here to pop them an e-mail.